Ford Motability
Ford Fiesta
From NIL advance payment
Rear Parking Sensors will be included as Free Options
Ford EcoSport
From NIL advance payment
Rear Parking Sensors will be included as Free Options
Ford Focus
From £195 advance payment
Rear Parking Sensors will be included as Free Options
Ford Kuga
From £245 advance payment
Rear Parking Sensors will be included as Free Options
Ford S-Max
From £2,495 advance payment
Rear Parking Sensors will be included as Free Options
Ford Tourneo Courier
From NIL advance payment
Rear Parking Sensors will be included as Free Options
Ford Motability. Helping you get Mobile.
Ford has been the largest supplier of vehicles to Motability since 2012, delivering more than 37,000 vehicles to Motability customers last year. We account for almost one in five of the vehicles delivered via the Motability scheme, which was set up to help disabled people, their families and carers become mobile.
Having a car can give you the freedom of independence. With Ford Motability you also get freedom of choice. With an extensive range of award-winning cars that deliver versatility and space without compromising on performance, driveability or style.
You can also take advantage of the largest support network of any vehicle manufacturer and benefit from the service of over 1,000 dedicated Ford Motability Specialists in our Accredited Ford Dealerships.
Full Price List
To help you decide which vehicle to choose, take a look at our comprehensive range of motability products. All are designed to suit your every need: at affordable, competitive prices..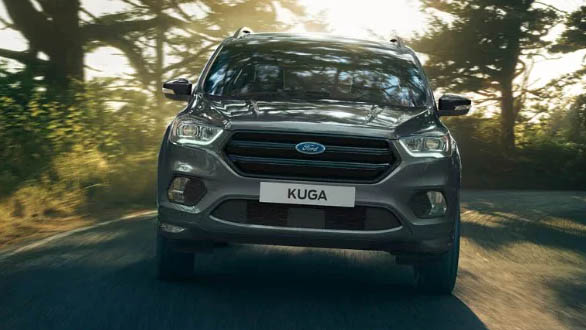 Helping to give people their independence.
The Motability scheme was set up in 1977 to help disabled people, their families and carers get mobile. It was designed to give them a feeling of independence that everyone deserves to have.
As one of the founding motor manufacturers, Ford was there at the very beginning. Since then, Ford Motability is proud to have supplied over half a million Motability vehicles.
Our award-winning cars are versatile, roomy, stylish and deliver exceptional driving dynamics. You can also take advantage of our large support network of Motability accredited Dealers and benefit from the service of over 1,000 dedicated Motability Specialists. Now find out more about how the scheme works and whether you?re eligible.
How it works.
Step 1. Choose your car
Your Ford Motability Specialist can help you choose the car to suit you best. To find the one that's right for your needs, it's important you experience our cars first hand. Your fully trained Motability Specialist can arrange either an accompanied test drive, or a test ride if you're going to be the passenger. If it's easier, we can also organise home visits or come and collect you.

Things you'll need to consider include:
Can you get in and out of the car easily enough?
Is there enough room for everything you need to carry with you (e.g. mobility aids, wheelchairs, etc.)?
Can you use the controls easily as they are, or do they need to be modified for you?
Step 2. Place your order
When you've decided on your car, your Motability Specialist will set up your agreement by entering your details, and those of the car, into Motability online. The price is now guaranteed against that vehicle from this point. At this stage, a wide range of adaptations can be ordered and these will be ready for you when you collect your car. Motability check your eligibility with the Department of Work and Pensions and confirm back to your Dealer that they can place an order for your Ford vehicle.

Your Dealer will then be able to advise you when your new car will be delivered, which could be as little as a few weeks.
Find out more about car adaptations
Step 3. Collect your car
Once your delivery date is confirmed, your Dealer will finalise your insurance, loss and damage protection details.

When you go to collect your car, they will give you a thorough handover so you're familiar with the key features. To finance your car, you'll also need to enter your PIN, to sign the hire agreement between yourself and Motability Operations.

Finally, if you have an Advance Payment, this will need to be paid to the Dealer (in one lump sum). Motability Operations will hold the V5 document.

You are now free to enjoy your new car from Ford Motability.
Scheme Benefits.
Simply assign your allowance to Motability and you'll get a brand new car every three years. Your allowance covers most of the running costs, so all you have to do is fill your car with fuel.
Your agreement includes:
A brand new Ford of your choice every three years
Insurance, loss and damage protection, personal accident cover for named drivers and passengers
Servicing, maintenance and repairs at your Ford Dealer
Full breakdown assistance from the RAC
Window and windscreen replacement
A 60,000 mile allowance during the three years
Free replacement tyres fitted by Kwik-Fit
The most popular adaptations arranged through your Motability accredited Ford Dealer
There are many vehicles available at no additional cost to your allowance. However, if you do want a higher specification vehicle or one of our larger cars, you will need to pay an additional one-off 'Advance Payment'.
Eligibility
If you're receiving either of the following benefits, you could qualify for a car under the Motability scheme:
Higher Rate Mobility Component of the Disability Living Allowance (HRMC-DLA)
Enhanced Rate Mobility Component of the Personal Independence Payment (ERMC PIP)
Armed Forces Independence Payment (AFIP)
War Pensioners' Mobility Supplement (WPMS)
Even if you can't drive yourself, you could still get a car on the Motability scheme by nominating a family member, guardian or your carer as your driver.
You should have received an Award Notice with details of your allowance from the Department of Work and Pensions (DWP). If they haven't sent you one, or if you've mislaid it, simply contact the DWP on: 03457123456.

Remember, if you're thinking about joining the scheme, you must have at least 12 months of your award remaining. 

For more information on awards and benefits from the DWP, visit the Department of Work and Pensions website
For more information please call us on 01446 733248